New Netherland Research and Collections in the Office of Cultural Education
The State Archives, State Museum and State Library are among the largest repositories of documents, artifacts, furniture, and decorative arts from the 17th century colonial Dutch settlements in what became New York. Join Dr. Charles Gehring, Director of the New Netherland Research Center, Dr. Michael Lucas, State Museum Historic Archaeologist, and Dr. Jennifer Lemak, State Museum Chief Curator of History, as they discuss their research and highlight important documents and artifacts in their respective collections.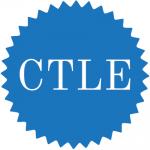 Continuing Teacher and Leader Education (CTLE)
The New York State Museum is an approved provider of Continuing Teacher and Leader Education (CTLE). Educators can earn CTLE credit by watching the webinar and completing the survey linked below. Please allow up to two weeks to receive confirmation of completion.
CTLE Credit (.75 hours): Link to Online Form for New Netherland Research and Collections