A Conversation with Haudenosaunee (Iroquois) Beadwork Artist Karen Ann Hoffman
You are invited to virtually meet artist Karen Ann Hoffman (Oneida Nation of Wisconsin) and learn about her artwork in the NYSM Contemporary Native Art collection, including a new acquisition, "Bernard, the Buzzard Bag." Join NYSM Curator of Ethnology Dr. Gwen Saul for a lively conversation on Haudenosaunee (Iroquois) beadwork and how Karen Ann uses beadwork artistry to address issues of sovereignty and human rights, as well as honoring and illustrating Haudenosaunee stories and philosophies. Karen Ann is the recipient of a 2020 National Heritage Fellowship from the National Endowment for the Arts; her work is represented in private collections and museums across the country, including the Smithsonian National Museum of the American Indian, the Field Museum, and the Iroquois Indian Museum.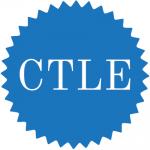 Continuing Teacher and Leader Education (CTLE)
The New York State Museum is an approved provider of Continuing Teacher and Leader Education (CTLE). Educators can earn CTLE credit by watching the webinar and completing the survey linked below. Please allow up to two weeks to receive confirmation of completion.
CTLE Credit (1 hour): Link to Onine Form for Haudenosaunee (Iroquois) Beadwork Artist Karen Ann Hoffman