Dr. Scott Manning Stevens Presents: Paths Forward: Native America and Museums
Rethink the complicated issues around Native American nations, their histories, and their relationships with museums with Dr. Scott Manning Stevens. Professor Stevens considers the many challenges for museums in overcoming the legacy of misappropriation and misrepresentation of Indigenous cultures. 
About the Presenter:
Professor Scott Manning Stevens is an enrolled citizen of the Akwesasne Mohawk Nation and an associate professor of Native American and Indigenous Studies at Syracuse University. There he serves as director of both the Native and Indigenous American Studies Program and the Center for Global Indigenous Cultures and Environmental Justice. Stevens earned his Ph.D. from Harvard University and has held a variety of fellowships in his field. He is the co-author of three books and the author of numerous published essays and book chapters. His work addresses issues around Native material culture, the history of ethnographic collecting, and museum studies.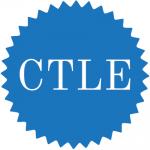 Continuing Teacher and Leader Education (CTLE)
The New York State Museum is an approved provider of Continuing Teacher and Leader Education (CTLE). Educators can earn CTLE credit by watching the webinar and completing the survey linked below. Please allow up to two weeks to receive confirmation of completion.
CTLE Credit (1.5 hours): Link to Online Form for Dr. Scott Manning Stevens: Paths Forward