Video Presentation: The Jessup Family: A Free African American Household in Early NY, 1790–1830
In 1993 archaeologists from the New York State Museum uncovered the remains of a late 18th-century house in Brookhaven, New York, occupied by the Prince and Betsey Jessup family during the late 18th and early 19th centuries. While nearly 50 percent of the African American community living in Suffolk County were enslaved in 1790, a small number of free African Americans established households in the vicinity between 1800 and 1830, forming a small neighborhood of people of both African and European descent. In this video presentation, NYSM archaeologist Michael Lucas discusses artifacts recovered from the excavations and what they can tell us about the choices made by the Jessup family as they confronted economic inequality and racism in early 19th-century New York.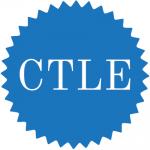 Continuing Teacher and Leader Education (CTLE)
The New York State Museum is an approved provider of Continuing Teacher and Leader Education (CTLE). Educators can earn CTLE credit by watching the webinar and completing the survey linked below. Please allow up to two weeks to receive confirmation of completion.
CTLE Credit (.5 hours): Link to Online Form for "The Jessup Family"