Babe Ruth Gets Political: Sports and Identity Politics in the Roaring Twenties
The Roaring Twenties saw the collision of an emerging culture of celebrity with the established popularity of sports, creating one of the twentieth century's most enduring personalities—baseball hero Babe Ruth. In 1928, Ruth not only led the New York Yankees to their third World Series victory, he also threw himself into politics, campaigning enthusiastically for New York State governor and Democratic presidential nominee Al Smith. Smith's progressive platform appealed to diverse, working-class Americans, often marginalized by the policies of other politicians. Ruth's enthusiasm for Smith reinforced this appeal, but also brought backlash from voters who viewed Smith and his admirers as un-American. Joined by teammates and other stars from the sporting world, Ruth's support for Smith was a new and exciting development in presidential politics and showed the growing importance of sports in American culture and the role of identity in politics.
Special Feature: New York State Museum Curator of Sports, Stephen Loughman, will present a short history of the "House that Ruth Built" and discuss New York Yankees-related artifacts in the Museum's collection, including a recently donated Babe Ruth signed baseball.
About the Presenters:
Dr. Robert Chiles is a senior lecturer at the University of Maryland and, in 2021, became a Research Associate in History with the New York State Museum. He is co-editor of New York History, a member of the editorial board of The Hudson River Valley Review, and the host of "Empire State Engagements." Dr. Chiles has written numerous pieces on New York State history, including in his first book, The Revolution of '28: Al Smith, American Progressivism, and the Coming of the New Deal, which was published in 2018 by Cornell University Press; as well as in articles for Environmental History, the Journal of the Gilded Age and Progressive Era, New York History, and op-eds for Newsday, the New York Daily News, and the Albany Times Union.
Stephen Loughman is the Curator of Sports at the New York State Museum. He has presented several times on New York State sports history and is working to build the Museum's sports collections.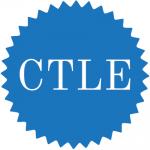 Continuing Teacher and Leader Education (CTLE)
The New York State Museum is an approved provider of Continuing Teacher and Leader Education (CTLE). Educators can earn CTLE credit by watching the webinar and completing the survey linked below. Please allow up to two weeks to receive confirmation of completion.
CTLE Credit (1 hour): Link to Online Form for Babe Ruth Gets Political