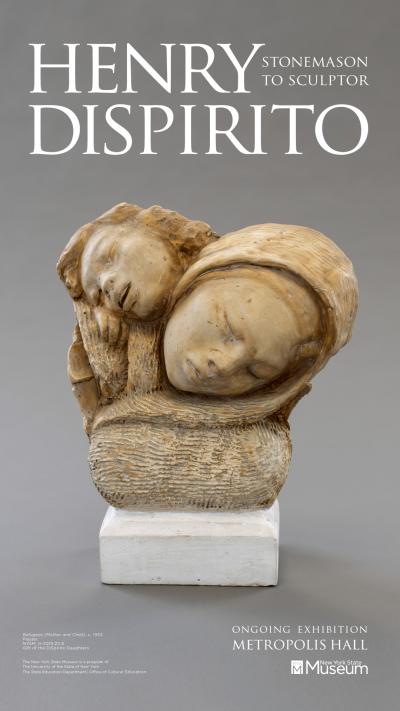 Henry DiSpirito: Stonemason to Sculptor
December 23, 2019

to

December 31, 2023
When Henry DiSpirito (1898–1995) emigrated from Italy in 1921 he was already a trained stonemason and bricklayer. In Utica, New York, he found work in those trades but longed to devote his life to art. He found his calling in the direct-carving style of sculpture. Most of his subjects were animals or human figures, rendered in fieldstone or wood. He exhibited at the Whitney, MoMA, and SculptureCenter in New York City, and at museums and galleries across the state. Renowned for his sculpture, DiSpirito was an accomplished painter as well. In 1963, he was appointed the first artist-in-residence at Utica College, a position he held until his death. Through his art, DiSpirito developed a deep connection with students and faculty, as well as the larger community in Utica.
In keeping with Henry DiSpirito's generous spirit, the DiSpirito family donated a collection of his works to the New York State Museum. This new installation features nine sculptures and a group of paintings from this collection—with an additional sculpture on loan from Utica College. Historical images and tools from his studio illuminate his creative process.
Field Trip to the NYSM: Finding Spirit in Stone: Henry DiSpirito
NYSM Historian & Curator, Ashley Hopkins-Benton, discusses the DiSpirito Exhibition.
This lesson serves to aid educators in teaching students about responding to, connecting with, and creating sculptures.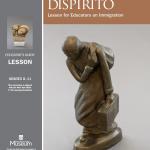 This lesson will specifically look at DiSpirito's work that explores the experience of refugees and immigrants.