Long before the famous music festival in 1969, Woodstock, New York, was home to what is considered America's first intentionally created, year-round arts colony—founded in 1902 and still thriving over 100 years later. Collecting the remarkable range of work produced there has been Arthur A. Anderson's focus for three decades, resulting in the largest comprehensive assemblage of its type. The artists represented in it reflect the diversity of those who came to Woodstock, including Birge Harrison, Konrad Cramer, George Bellows, Eugene Speicher, Peggy Bacon, Rolph Scarlett, and Yasuo Kuniyoshi, among many others.
Anderson recently donated his entire collection—some 1,500 objects by almost 200 artists—to the New York State Museum. This exhibition introduces to the public for the first time just a sample of the highlights of this extraordinary collection, which represents a body of work that together shaped art and culture in New York and forms a history of national and international signifcance.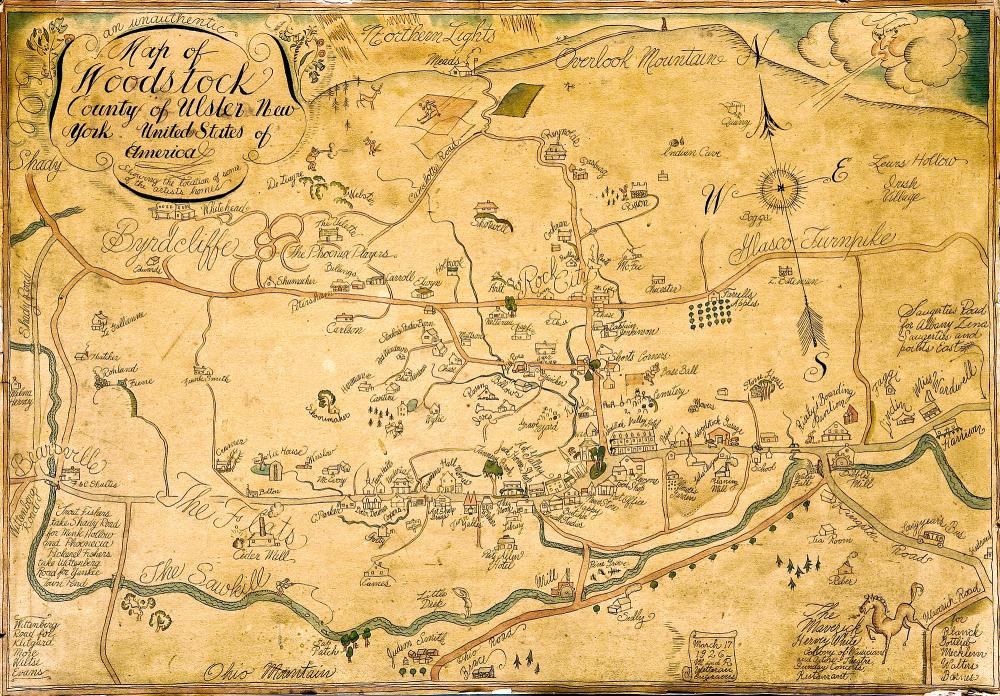 Collector's Statement
Growing up in western Michigan, I was a collector of minerals, reptiles, and stamps, the last from old albums that belonged to my grandfather. My frst interest in art can be traced to a small painting I discovered as a teenager in our cottage storeroom, and which my mother gave to me as a youngster. The painting is attributed to the 17th century Italian artist Salvator Rosa, whose works inspired Thomas Cole, father of the Hudson River School. Later, as a young adult I was captivated by a painting of a beautiful woman with red lips by the Woodstock artist Norbert Heermann, a friend of George Bellows. Together, these two works sparked in me a passion for art and eventually the artists and art of the historic Woodstock Art Colony. I always enjoyed lending pieces to museums for exhibition and having them used. The question eventually became: "Where can my collection reside in perpetuity and be best cared for, used, and appreciated?" In due course, it became clear to me that the best place for it was the New York State Museum in Albany. The collection s new home re introduces the historic Woodstock Art Colony into the American art canon. It also, I hope, will motivate others to donate their treasures for public appreciation and education. I am absolutely delighted to have my collection of the culture and art of the Woodstock Art Colony join the extraordinary New York State Museum.
Arthur A. Anderson