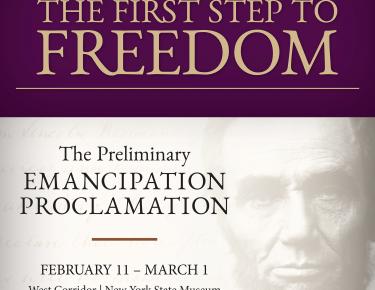 Be sure to visit the NYSM from February 11 to March 1, 2020, to view an original draft of the Preliminary Emancipation Proclamation written in Lincoln's own hand. 
Activity 2
These two engravings compare former Confederates applying for pardons, which would re-instate their rights to vote and hold public office, and a wounded African American Union soldier who lost his leg during combat and does not have the right to vote. 
(Click on image below to view full screen.)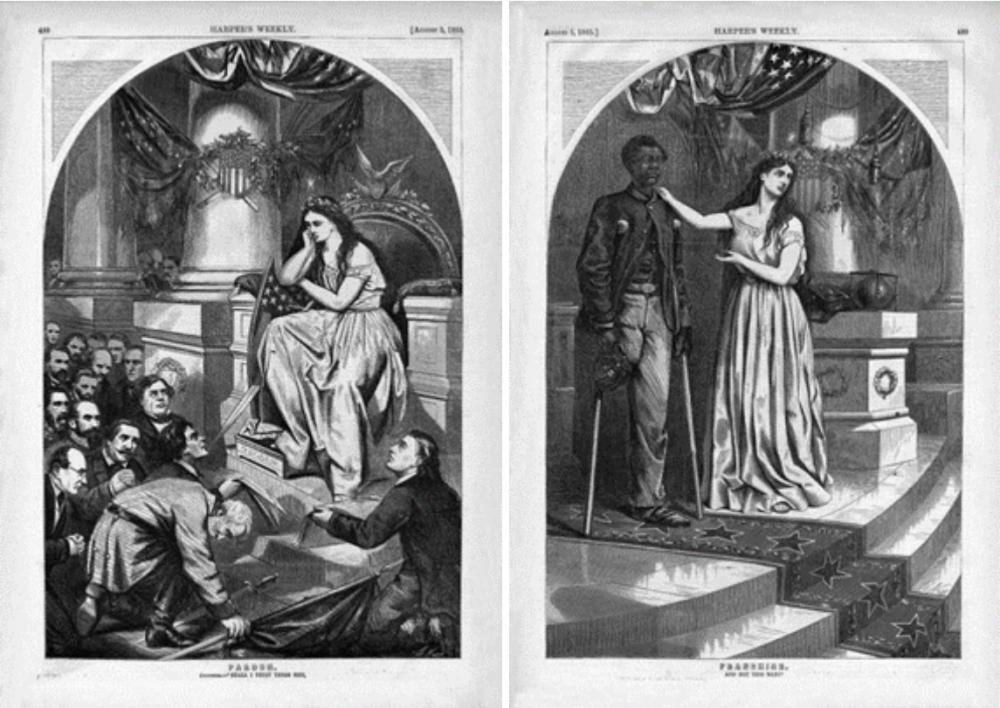 Engaging Question: After the American Civil War, could African Americans vote?
Using Political Cartoon Analysis, the graphic organizer created by the New York State Archives, have students describe what they think the engravings are meant to convey and then analyze both images, using the prompts to help answer the question, "After the American Civil War, could African Americans vote?"